February 2020 Subscriber Update
NEW COURSES ADDED TO YOUR ALL ACCESS SUBSCRIPTION CATALOG
We've added new courses and videos to the catalog. As a subscriber, you get unlimited access to every item in the iPi Online catalog! Learn something new today!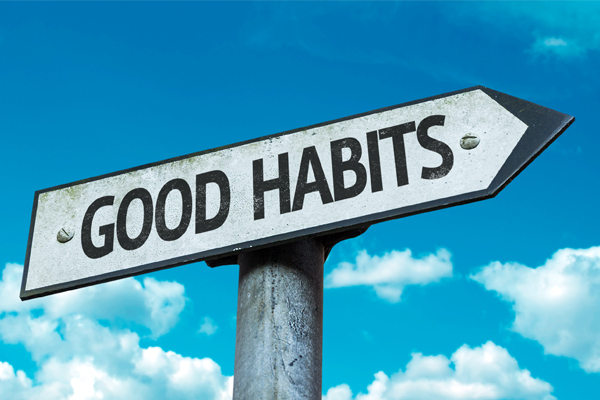 FEATURED NEW COURSE & VIDEO
Harnessing the Power of Habit
Are you disappointed with the results of your last safety training? Are you frustrated that too many employees still haven't changed their behavior even though you remind them again and again? Are you exasperated that your employees know what to do and may even want to follow safety protocols but just don't? Study after study shows that the most effective way to change how your employees think, respond, or act is to transform it from a conscious act to an unconscious act. In other words, make it a habit! Discover the missing link and how you can employ cutting edge neuroscience research to harness the power of habit to quickly boost the stick factor of your current safety initiatives.
You will learn:
The Limitations of Willpower: Identify the 3 reasons it isn't always there when you need it.
The Neurology of Habit: How you can leverage the anatomy of a habit to improve the effectiveness of their existing safety training.
Habit is a double edged sword, so attendees will practice a key strategy that neutralizes habit and familiarity as it's happening.
How to Create a New Habit: Apply what you've just learned and create a habit on the spot.
SUBSCRIBER TIP
Share the Knowledge: Use Video on Demand Courses to Educate Your Team 
There are more than 90 video on demand listings in your catalog. These video on demand items provide you uninterrupted video footage from all of our courses and do not feature knowledge check questions or a final exam.While you can't earn CUSP points by watching video on demand courses, they do provide you with the ability to play back videos in trainings sessions with your team members!

To view video on demand courses, go to the catalog and use the filter tool on the left and select "Video on Demand" as the learning format and apply.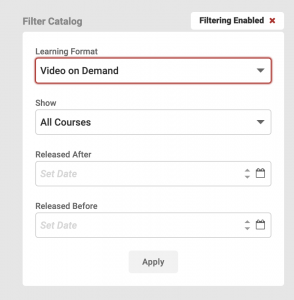 WEBINAR REPLAY
Leadership & the Art of FlexicutionLearn the important of adapting your leadership style to best fit the needs of your team.
WEBINAR REPLAY
Lead to Win: Highlights & ImplementationDiscover how to put leadership strategies to work in your organization.
UPCOMING WEBINAR
Learning Styles: How You Learn & Help Others Learn
MARCH 11, 2020  |  3:30 PM ETWEBINAR DURATION: 1 HOUR
You may love to read a book while I want to see the movie. I may benefit from group settings while you prefer to study alone. I might be interested in a topic that you are not. We have different preferences towards visual, auditory, and tactile learning. Also, every person has different levels of literacy and information retention skills. All of this leads to two major implications. Understanding how you prefer to learn helps you learn to your fullest potential and you increase your effectiveness as a trainer when you apply learning styles. This webinar will address learning styles and is a must attend for anyone that develops or conducts training.

YOU WILL LEARN:
Provide an overview of the learning process
Apply learning styles throughout the learning process to maximize your effectiveness as a trainer and learner
Relate training to communication that results in mutual understanding and introduce learning style assessments